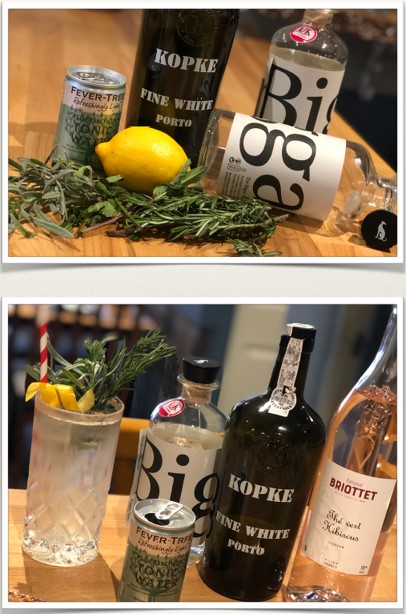 Ingredients:
50ml Biggar Gin
50ml Kopke White Port
25ml Briottet Hibiscus liqueur
Squeezed juice of half a lemon
Fevertree Elderflower Tonic
Rosemary, Mint, Lavender and Lemon
Add Biggar Gin, Port, liqeur and lemon juice into a cocktail shaker with ice and shake well to mix.
Take your highball glass and muddle some mint leaves in the bottom of the glass, add ice and strain the shaken mix into the glass, top up the glass with Fevertree elderflower tonic water.
To garnish you want the aromas to be released so take your selection of mint, lavender and rosemary and lightly twist to release the aromas and then garnish. Take a generous length of lemon peel, twist and serve.
Designed by David Lapsley, Sommelier Patron at Etive Restaurant in Oban.