Biggar Gin Cocktail Competition
We are lucky to be followed by some amazing professional mixologists as well as some very talented home cocktail makers but everyone can enjoy experimenting making new cocktails. Historically gin was used as the main ingredient in the majority of cocktails as it's so versatile. We have many followers that make incredible cocktails, and we want to see what you can create that some of our less experienced cocktail makers can make at home.
The competition will run for 4 weeks from now until the 3rd of March.
We will pick the best recipe and use it as one of our perfect serves! In return the winner will be given credit online and in print and will receive a bottle of gin and this selection of 3 bitters from the experts at Dr Adams House of Botanicals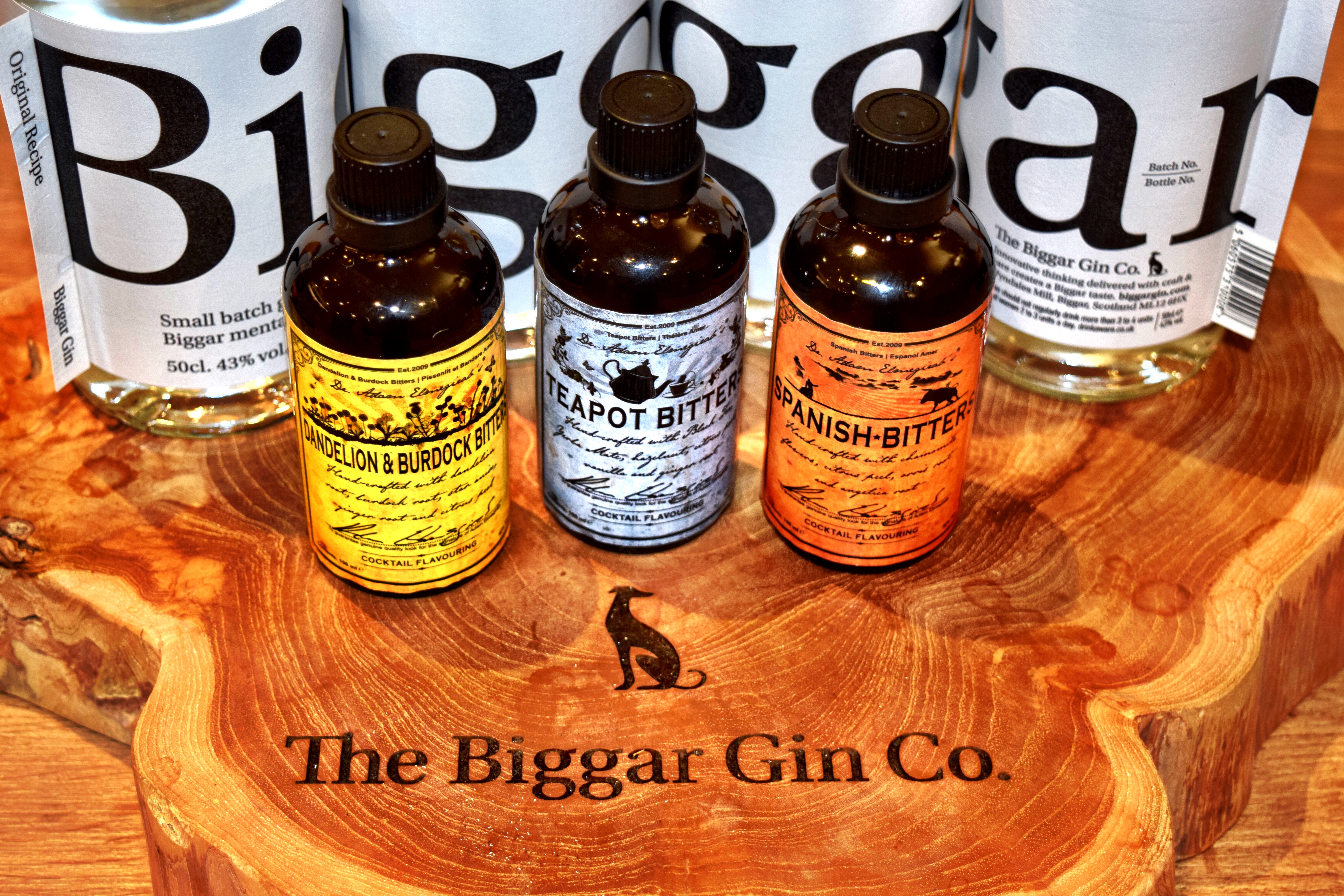 Tag your entry with #biggargincomp.
If you've run out of Biggar Gin and want to take part - get in touch and we might have a discount code for entrants!
Good luck and we look forward to seeing your cocktails.