Nettle Cordial
Fresh Grapefruit Juice
Pink Peppercorns
Pink Grapefruit
Fresh Thyme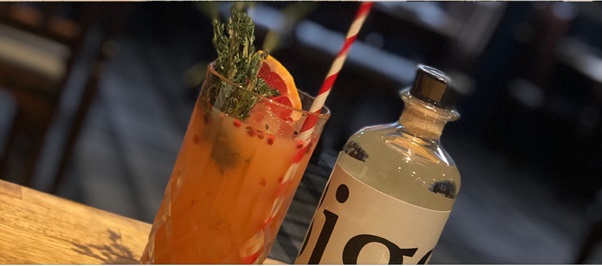 50ml Biggar Gin
10ml Nettle Cordial
1tsp of hand crushed Pink Peppercorns
Combine the above into a cocktail mixing jug with ice
and stir for approximately 20 seconds.
Add 125ml of pink grapefruit juice and stir to mix.
Using a Hawthorn strainer, pour into a highball glass
with ice.
Garnish with a generous bunch of fresh thyme and pink
grapefruit.
Designed by David Lapsley, Sommelier Patron at Etive Restaurant in Oban.