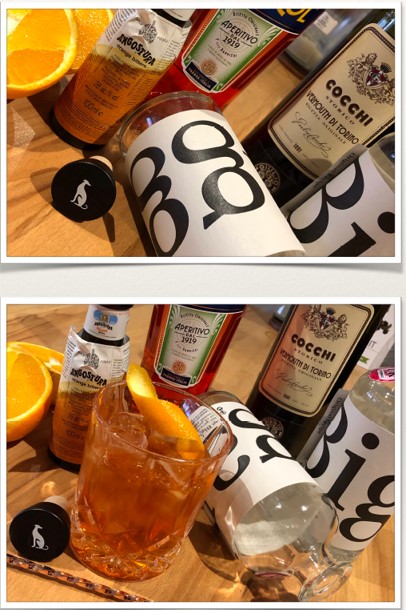 50ml Biggar Gin
30ml Cocchi Storico Vermouth di Torino
25ml Aperol
2 or 3 Dashes of Angostura Bitter Orange
Orange
The Negroni is, in my opinion the best of all cocktails. Simple to make, great to drink, looks great and tastes fabulous.
In a cocktail mixing jug or in the glass add the Gin, Vermouth and Aperol over ice and stir for approximately 20 seconds.
Take your glass and add ice. The Negroni benefits from a large, single, glass filling cube of ice. Failing this, add a few of your largest available ice cubes.
Pour in your stirred mix and garnish with orange peel and your Angostura bitters.
Designed by David Lapsley, Sommelier Patron at Etive Restaurant in Oban.