Our family Christmas lunch traditionally starts with a side of home-cured Scottish salmon. This is an easy dish to prepare and needs very little effort on Christmas Day but you do need to make it at least 48 hours in advance of your Christmas lunch. Our favourite marinade recipe infuses Biggar Gin with other ingredients that complement its botanicals.
Here is what you need and how to make it.
Ingredients
A side of Scottish Salmon (the wilder the better). If you are not feeding as many as people as usual this year cut your side of Salmon in two and use one half and freeze the other.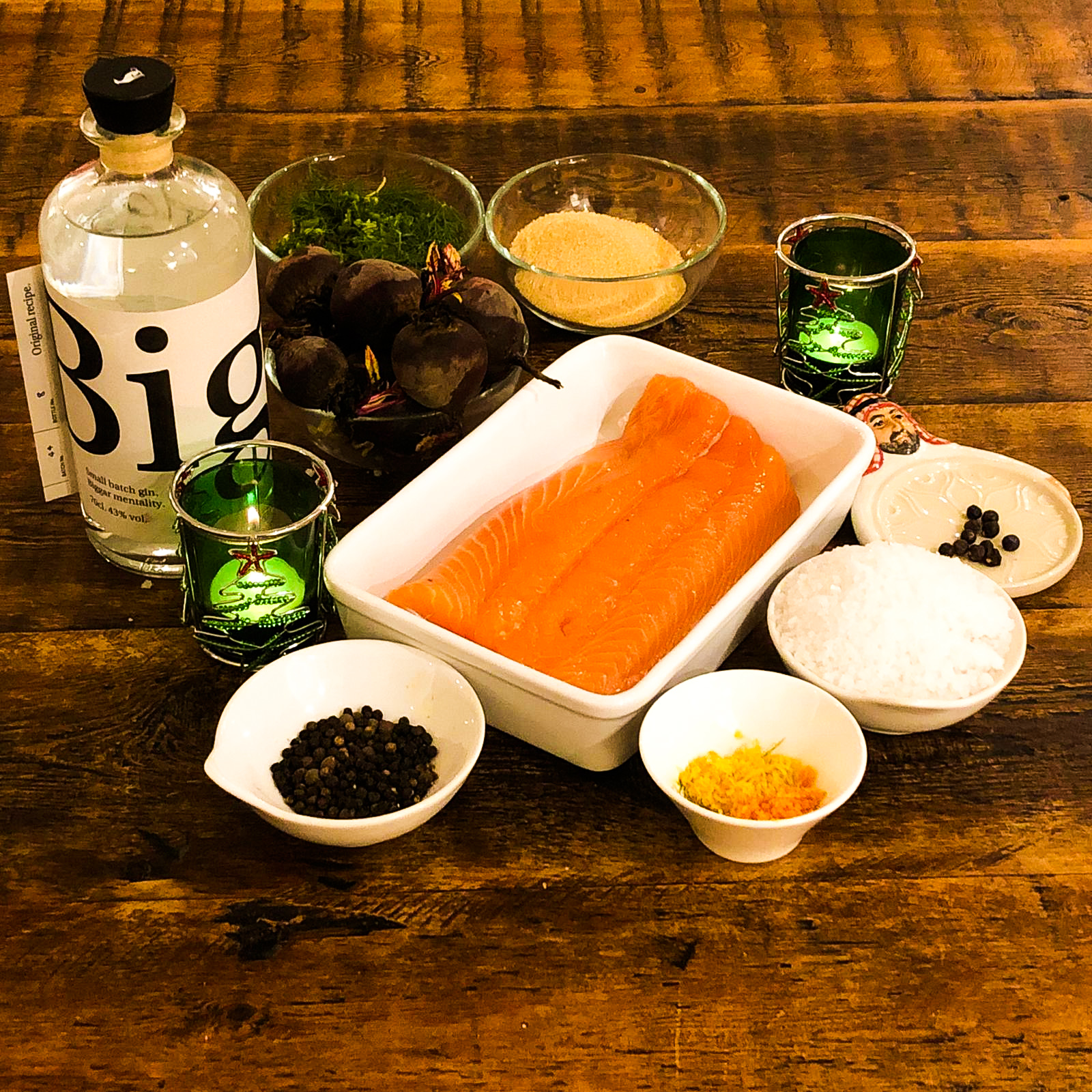 600g of Beetroot
100g of Demerara Sugar 12 Juniper Berries
10g of peppercorns 175g of sea salt
Two Lemons
One orange.
Method
1. Combine the sugar and the salt in a mixing bowl.
2. Grind the peppercorns and the juniper berries in a mortar
and pestle until coarsely ground and add to the bowl.
3. Grate the rind of the lemons and orange and add the grated rind to the bowl along with the chopped dill.
4. Add 4 tablespoons of Original Recipe Biggar Gin and an extra glug if you like!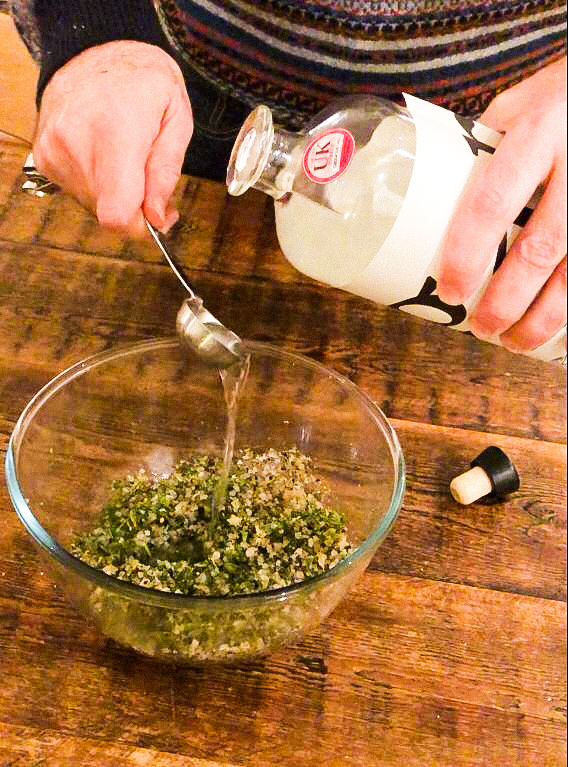 5. Grate (we recommend doing this in a food processor) the beetroot (skins and all) and combine all the ingredients by hand.
6. Place the side of salmon in a dish skin side down and cover the fish with the marinade working it in thoroughly with your hands.
7. Cover the dish with cling film, place it on tray and weight it down with some heavyish jars or tins.
8. Refrigerate for a minimum of 48 hours though we like to give it up to 4 days.
9. Take the dish from the fridge and scrape off the marinade ( we are yet to find a good use for this but there must be one....)
 To Serve
Serve with a winter slaw or celeriac and sour cream salad with gherkins and capers carved into thickish slices. Leftovers will keep in the fridge for a day or two.